Female MCs Get No Shine and I'm Part of the Problem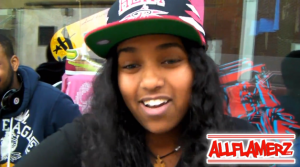 The biggest irony of the Rick Ross "date rape" controversy was that everyone saw a rise in their profile except female MCs. Everyone from Rosa Clemente to Crunk Feminist to Talib Kweli to Jasiri X made their presence felt in the conversation. I even read an article today interviewing children.
With everyone talking about what hip-hop is and what it shouldn't be, why are female MCs, who are as big of stakeholders as anybody, still seemingly invisible?
Earlier this year, Angel Haze got a surprising (but encouraging) amount of media attention for remixing Eminem's "Cleaning Out My Closet" to talk about rape on wax. By the time everyone was talking about Ross, the song had all but been forgotten.
When I look at the 80s, it seems like female MCs would come at their male counterparts' throats on the regular. Everyone from Roxanne Shante to Salt-n-Pepa made sure disrespect would get called out and it didn't matter how big the male MC was.
While that may have happened during the Rick Ross saga, it got no media attention and more importantly, while everyone else saw a rise in their profile, few took it as an opportunity to give some shine to female voices in hip-hop music.
Any discussion that deviated from simply silencing Ross was dismissed as either trying to change the subject or even defending his lyrics. If anything, this was the opportune time to explore structural change and owning and operating these media outlets we give so much energy to. If we're so quick to embrace reactionary solutions then aren't we responsible for when things stay the same?
New misogynistic controversies in hip-hop pop up all the time like whack-a-mole. If you don't like Rick Ross, an even more ignorant, offensive artist will be a household name before you know it.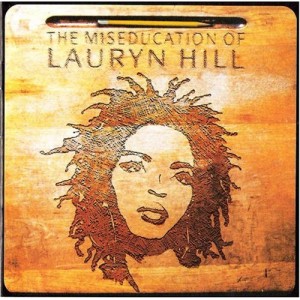 Everything from female artists' presence in front of the cameras to behind the scenes in ownership and management is a serious concern. Changing this structure would do far more for media presentations than begging labels and radio stations to give us concessions.
Before we get to ownership, it starts with recognizing the role we play in the situation.
I could simply demonize the powers that be that make these decisions but in reality, I'm just as guilty. No matter how many times I listen to the Miseducation Of Lauryn Hill, that doesn't make up for my lack of tangible, across-the-board support for female artists. Every time I hear Jean Grae on a feature I'm like, "Damn, she's dope," but I have a grand total of four songs with her in my Itunes.
I only have two local female acts in my library, which are Rose Bent and MC Rose. Both are the result of some searching on my part.
I interviewed Rose Bent for a hip-hop business story last year after an acquaintance put me on to them.
MC Rose was responsible for the most hip-hop moment I witnessed in 2012. A high profile MC was performing at a fundraiser concert at Last Thursday and was steadily alienating the crowd. As the contentious set reached the breaking point, a seemingly random little girl in the crowd asked the MC to pass her the mic. The rest of the crowd and even the host and DJ joined in. For those of us who weren't familiar with her, it seemed surreal. Eventually, the MC gave in and walked off into the sunset. This little girl, who I later found out was MC Rose, stole the stage and killed it.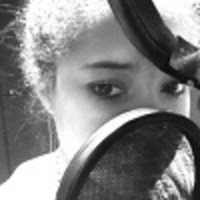 My friend, who was also there, saw Rose performing on the streetcar a few weeks later and said she ripped that set apart too. I decided to do some research and figure out who this girl was and sure enough, I got my hands on all the songs I could because her sound was different than anything else I was listening to.
While I've conditioned myself to think of this as an anomaly, the reality is, there are a wealth of young female MCs ripping mics apart everywhere.
I know I'm not the only person who sometimes gets bored whether I'm listening to the most conscious or most party-focused music. It should be obvious that I seek out more female voices, but often, the idea doesn't occur to me.
I have no one to blame but myself when I'm rocking out to old Queen Latifah tracks while wondering, "Whatever happened to this period in time?"
These artists never left. Just because the only female MCs I see on TV serve more as ventriloquist dummies for the males at the label that supposedly discovered them, doesn't mean I have to limit myself to those options.
If we don't actively seek out fresh female MCs and throw our support behind them (buy the music, go to concerts, share songs on social media, support female owned music ventures, etc.) then the industry will continue to only give us carbon copies of Nikki Minaj. We can wait for balance or we can make it.