Home
»
Journalism
» Artificial Intelligence: When Will the Portlandia Bubble Pop?
Artificial Intelligence: When Will the Portlandia Bubble Pop?
August 26, 2013

Posted by admin

under

Journalism
To transplants and those who've only seen Portlandia, the city might seem like a liberal utopia full of green businesses and progressive ideals. Look a little deeper and you might see the coldest white supremacy game in the country, where white people have a monopoly on the villains and the heroes. However, if you go even deeper you'll find something else.
The infrastructure isn't real.
Portland is selling a costume jewelry image to raise property values and attract outside businesses while the backbone of its economy is disappearing.
A recent Portland Development Commission (PDC) report on property values claimed that total combined assessed values (AV) in urban renewal areas (URA) have increased by 88 percent since 2001. They've increased by 51 percent in non urban renewal areas. The North Macadam and River District URAs increased by 358 and 274 percent, respectively, claims the report.
All of this rapid growth has come with cosmetic changes. Trendy, "greener" businesses and apartment complexes are popping up everywhere and the city is finally carving out bike paths. On the other hand, less "image friendly" people are being quietly displaced as rapidly as the makeover is taking place. There seems to be a sense of urgency to create an image of Portland that potential investors want to see.
For example, Mayor Charlie Hales announced the eviction of homeless persons, whom business owners have long complained about, from the sidewalks of Downtown earlier this summer. The Downtown Waterfront URA has only seen a 50 percent increase in AV since 2001. Some have speculated the move was to placate Downtown business owners.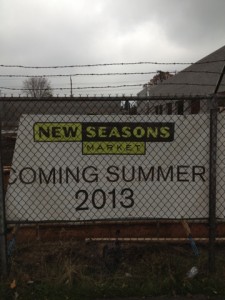 Meanwhile, the last Black bar, 'LV's, an establishment that had long been an ongoing point of conflict between Black, longtime residents and newer, more affluent residents in Northeast Portland's Boise neighborhood, was recently torn down to make way for yet another apartment complex. A couple of blocks down, the PDC has begun the process of renovating Dawson Park. This is all just in time for the impending opening of a New Seasons across the street from the former bar. The PDC report claims the Interstate URA, where these places are located, has seen a 78 percent increase in AV since 2001.
This all fits the new, bustling, Portlandia image. The average rent for a one-bedroom apartment increased over 28 percent between 2006 and 2012 to $774, according to the Metro Multifamily Housing Association. With people struggling to find vacant apartments, it would seem like everything is working according to plan. Portland is in high demand and people are willing to pay the rapidly increasing cost of living (7.1 percent higher than the national average, according to Forbes), right?
However, between 2001 and 2012, the annual mean income in the Portland Metro Area has only increased by a little over $12,000, according Bureau of Labor Statistics (BLS). Increasing to a meager $48,750 from just $45,060 in 2008. Also, there has been a decrease of almost 39,000 jobs since then.
Here are some other takeaways from the BLS:
The Portland Metro Area added a little less than 7,000 management jobs between 2008 and 2012, with people making an average of less than $3,000 a year more in salary. Business and financial jobs also increased by almost 4,000 and those salaries increased by about $7,000. Computer and mathematical gigs went up by over 2,000 with about $4,000 more in salary.
Architecture and engineering stayed about the same, but the salary increased by over $9,000.
Education, training, and library jobs grew by less than 6,000 but the pay barely increased.
Things start getting dicey with sales occupations, which have decreased by over 9,000 with a less than $1,000 increase in pay. Office administrators dropped by over 12,000 but did see an increase of about $3,000 in pay. Installation and maintenance positions dipped by 2,000 with a $2,000 increase in salary.
Not just did transportation and material moving jobs dip by 6,000, but the pay only went up by a little over $1,000.
Construction and extraction occupations fell by a whopping 17,000. The $4,000 increase in salary to $51,670 won't cover those losses. Production occupations weren't far behind with a loss of almost 16,000 positions.
According to Forbes, the mean household income has declined by 0.3 percent.
With the loss of thousands of jobs that contribute to a balanced, diversified workforce, the decline in household income isn't surprising. In fact, it could be worse.
Still, one must wonder how Portlanders will be able to keep up with the rapidly rising cost of living? Is the answer in the new businesses the city will attract?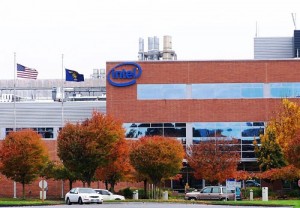 Not quite. According to Forbes' 2013 "Best Places for Business and Careers" list, Portland is ranked 112th in the cost of doing business. A slew of (less trendy, and less "renewed") Northwest cities beat out Portland quite convincingly; Spokane (#32), Eugene (#3) and Salem (#23) were a few of the most notable contenders.
Keep in mind, when Forbes says "Portland," they are referring to the whole Portland Metro Area, which the publication ranks #33 on its overall "Best Places for Businesses and Careers" list. This is mostly because of the surrounding suburbs, which almost all have a lower cost of living, according to City-Data.com.  More importantly, they also have a lower cost of doing business. Consider that many of Oregon's most notable businesses, such as Nike and Intel, are located in the Metro suburbs (Beaverton and Nike, respectively). Even Kaiser Permenente, while maintaining offices in the city of Portland, has opted to relocate its emergency and inpatient operations to Happy Valley and Hillsboro.
So, if the cost of living is bad, the cost of doing business is bad and infrastructure jobs are disappearing, how long can the literal infrastructure of Portland seemingly continue to grow? Who will get hurt when it all falls apart?
Low-income people, many of whom are people of color, have felt the affects of urban renewal in the form of getting displaced to the outer crusts of the city. These areas are characterized by food deserts and sprawling suburban landscapes designed for much higher incomes and not the city living people were pushed out of. Nonetheless, the wealth of these stories and studies hasn't moved any of the "New Portland" promoters to stop and reconsider.
Maybe they should think about their own futures then. If they ever decide to sell their businesses, and specifically, properties, good luck. Portland's high property values (including higher property taxes than many of its more affluent suburbs) aren't very attractive to savvy investors. Struggling businesses could find themselves trapped on properties valued for far more than they're worth and certainly more than anyone would be willing to spend. And even if the current owners manage to beat this, their children will still inherit not just the businesses, but also the inevitable dilemmas.
A new sophisticated Portland sounds nice, but you can't build anything while decimating its foundation. People are trying to sell the city at all costs but it's not sustainable. Yes, the tree house looks great, but it's set up to collapse with the children inside.