National Punch a Sexist A-Hole in the Face Day
March 12, 2013

Posted by admin

under

Musings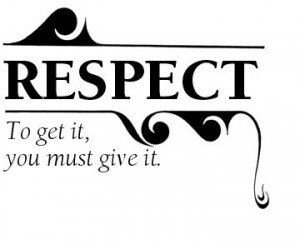 Every time I hear the latest story of a woman being sexually abused, harassed or simply having some creeper at the bus stop shamelessly undressing her with his eyes, I want to start National Punch a Sexist Asshole in the Face Day. It would be a 24/7 365 holiday.
The fact is, there is no shortage of men who find it perfectly acceptable to perpetuate and act on rape culture. Just yesterday I was privy to multiple stories throughout the day. One friend of mine shared with me how a man told her he'd "fuck her good" if she gave him a place to stay in the afternoon. Later on in the night, a group of guys undressed her with their eyes in between harassing other women on the MAX. Apparently it got to the point where the driver had to stop the train. This even extended to a group of teenage girls next to me on the exercise bike. I couldn't help but overhear them trading stories about their "heavy handed" boyfriends' sexual advances and those girls' inability to get the message across to them.
As a man, it bothers me that society expects me to travel with my girl and/or female friends to prevent the most egregious harassment and in some cases, such as creeper gazes, even the presence of a man can't do anything about it. It is sick that society says women need to be cautious and have men to protect them from creeps, as opposed to expecting men not practice rape culture. Period.
All the BS about women shouldn't go out by themselves late at night or wear skimpy clothing is patently false because there are a wealth of women who will tell you they've been harassed or even attacked when they weren't dressed to impress, most often by someone close to them, not this stranger in the bushes we want to think of all rapists as.
Not too long ago, a friend shared a very sobering story with me. According to News One, a study conducted by Black Women's Blueprint found that 60 percent of the women surveyed had been sexually assaulted in their lifetime by Black men. The fact is, these kinds of statistics are prevalent for women, and women of color especially.
As men, we have to do better. I know I'm not the most evolved man and have plenty of growing to do. However, the least I and other men can do is recognize we are not entitled to women's bodies and treating women however we please. Men of color especially need to hold ourselves accountable because women of color are the most targeted and often, their cases go unreported.
There is no room for excuses. We have to hold each other accountable and not let these problematic ideologies slide amongst ourselves.
While many were shocked by the viral video of Steubenville football players laughing about an alleged gang rape of a girl, the reality is that these conversations are more of the norm than we'd like to acknowledge.
I was an athlete in high school and I was in a fraternity in college. I also considered myself very much a nerd and those kinds of conversations were present in all of those circles.
As I've grown older and found myself around more women willing to discuss and challenge me and my peers on patriarchy, I've noticed that many guys are quick to plead ignorance as a defense. According to this logic, we simply have never been exposed to these concepts before so we can't be expected to really understand and stop messing up.
Many of these arguments display the same kind of resistance I get when I try to make people aware of white privilege. They don't hold water because when a person hears the same things ten different times and continues to blatantly disregard it, it shows he really doesn't care about addressing the problem or is so conditioned to not see his male privilege that he needs a forceful awakening.
One way to let go of some of that male privilege is to do something as monumentally groundbreaking as actually listen to women (Crazy right?). Stop shutting women down when they try and tell you these stories. Stop dismissing rape jokes. Stop making excuses.
There are a vast amount of resources detailing what rape culture is and plenty of voices discussing it in rightfully uncompromising terms. If you're really in the dark and you don't know someone you can immediately talk to, Google it. Do some reading. Listen to podcasts. There really is no excuse to continue to clutch on to ignorance.
When I first proposed "National Punch a Sexist Asshole in the Face Day," it was a bit of hyperbole. It's not that I don't think it would be justified and/or welcome but men, and especially Black men, are better served trying to create change when they're not in jail on assault charges (and they will lock our Black asses up with the quickness).
We can take steps in our everyday interactions with women to contribute to the destruction of rape culture.
I, by no means, am a finished product. One way I've tried to accelerate my evolution is by being conscious and when in doubt, asking questions. In terms of just walking through the world, I can be aware of my gaze and other actions that make women noticeably uncomfortable.
On a much more intimate level, I've found that being conscious of how a woman is feeling is never a bad move. The fact is, I can look back at a number of instances where I've crossed the line and the reality is, in most of those cases the woman didn't come out and tell me that I was being a scumbag. By no means am I a rapist but even the attitude and actions that suggest "I expect sex is going to happen" are a form of accepting rape culture and male privilege. If you find yourself guessing whether she wants sex or not, that's a good time to stop and be deliberate about asking what the situation is.
There are a number of reasons why a woman might not say anything and at the end of the day, it doesn't matter because the onus is on us as men not to perpetuate rape culture in the first place. Even though it's not the sexiest sounding thing (sometimes it even does kill the mood a little), the act of stopping and taking the temperature of the situation just shows a level of respect for your partner's body.
If humanity and respect don't appeal to you, then maybe creating a society where women aren't inherently distrustful of you does. Rape culture is a major reason why many women have a hard time trusting men. Most of us have been in three-way relationships with a woman and her trust issues and it's not fun (the same goes women who are with men affected by their sense of patriarchy). Practicing respect is a small contribution to the greater efforts of creating a world where women don't have to cross to the other side of the street when you approach them.
Seriously, it's a simple matter of respect. Give it and something crazy will happen: You'll get it back.