The New New Black Theatre
September 14, 2013

Posted by admin

under

Musings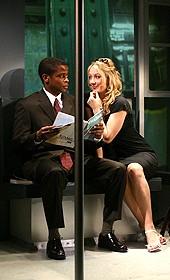 I had an epiphany today. I need to yell at white people more.
That's where I went wrong in the past.
At one point, I was getting speaking engagements and media interviews. The brief frenzy came from an editorial where I called out Lake Oswego for its culture of racism.
People loved it and wanted to hear more.
Instead of sticking with the image of the victimized Black man turned pundit, I tried to work with white people towards real solutions.
Rookie mistake.
I got booked for interviews on radio and TV and suggested things as simple as community building and supporting Black organizations that work with youth.
When the Oregonian offered to pay me for a sequel, I repeated the suggestions.
Soccer moms and other white women having mid life crises invited me out to lunch and coffee. They seemed disappointed when I threw out basic solutions. My quiet demeanor probably didn't help. It's as if they wanted something more dramatic, something sexier.
Sorry.
The white churches that paid me honorariums to speak were just as let down. I tried to work with one congregation after service and one woman gave me the, "Well you talked a lot, but what can we actually do?"
It didn't hit me until later that she was really saying, "Why didn't you go in on us more? Your performance didn't fill me."
If working in the media has taught me anything, it's that it's all a spectacle.
These people fascinated by my "Black rage" are engaging in a form of S&M. As a friend put it to me, the suppression of discussions on oppression in their culture makes these forbidden dialogues seductive. The more raw the speaker is, the better.
Ironically, I was telling these white people to support Black organizations when I could've made more money to fund programs by just cussing them out.
People don't want to pay for community building. They certainly won't pay for equality. But they will shell out for entertainment.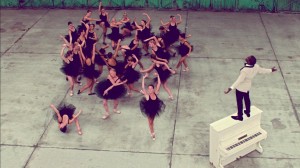 Is it a coincidence that the only women who invited me out for lunch and coffee were older white women? What about that my Black peers in the editorial field all say the same thing? Looking back, what was I thinking trying to be thoughtful and cooperative with those PTA moms? They were looking for the threatening Malcolm X type; the one their parents warned them about when they were younger.
It's the same loud pundit caricature cable news tries its hardest to find and/or provoke on nightly news casts.
It's how the system has reduced Mumia. He's caged and dehumanized to preserve his fire. Progressive listeners and detractors can get a glimpse and marvel at him through podcasts at their own convenience.
The words are very much real to people of color but it's entertainment to these paying white audiences. Being filleted for their whiteness is a thrill.
Some have a larger threshold than others. There are card-carrying liberals who get squeamish at the slightest mention of their privilege while there are Rush Limbaugh wannabes who beg you to whip them until they scream, "Kunta."
At the end of the day, real change gets no new supporters. The people that are really down don't need a sermon or a keynote address to get involved. Chances are, they'll miss the speech because they'll be too busy putting in work.
Meanwhile, the audience starves for a taste of its own blood.
The rush of watching Black men kill each other has been replaced. It's more refined in 2013. Now the audience wants the sophisticated buck to whip on them.
Listening to the angry Black man spill his soul helps ease a bit of their white guilt. Some of the limp, mesmerized white women even sleep with this man, soothing their guilt and fulfilling long repressed Mandingo fantasies.
The business is as old as slavery and as good as ever.
Why spend countless hours trying to organize with people going through a fad when you could loosen a knot in your chest, collect a check, and put the funds toward people who are actually serious?
It's the new new Black theatre.